Our selection of padel tennis courts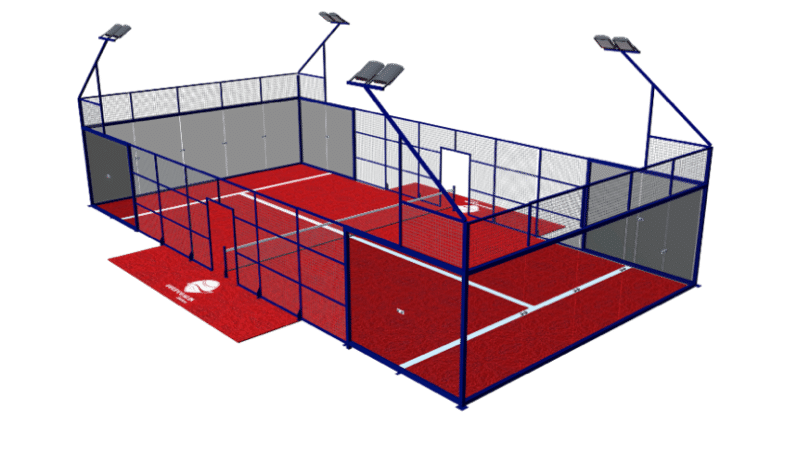 Easy to install, high performance padel system for professional tournaments and game play.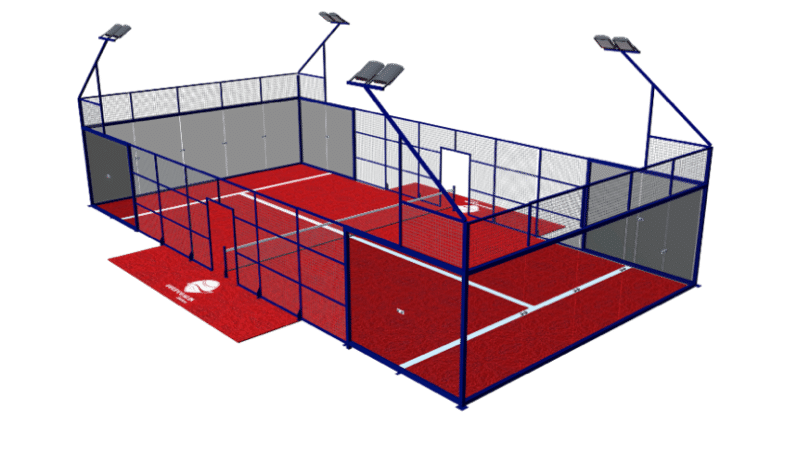 Offering optimal spectator viewing, the easi-padel platinum court toughened glass panes perfectly align with the entire perimeter of strengthen steeled structure frame.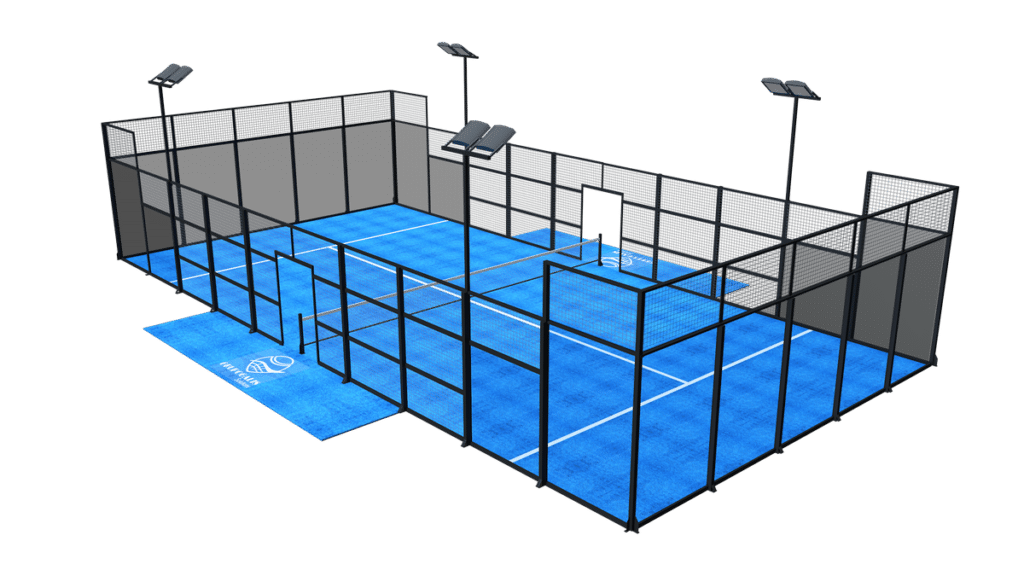 For the ultimate club playing experience, the Easipadel Silver high-grade strengthened steel frame is welded in the factory to produce a self-supporting structure, ready for on-site instalment.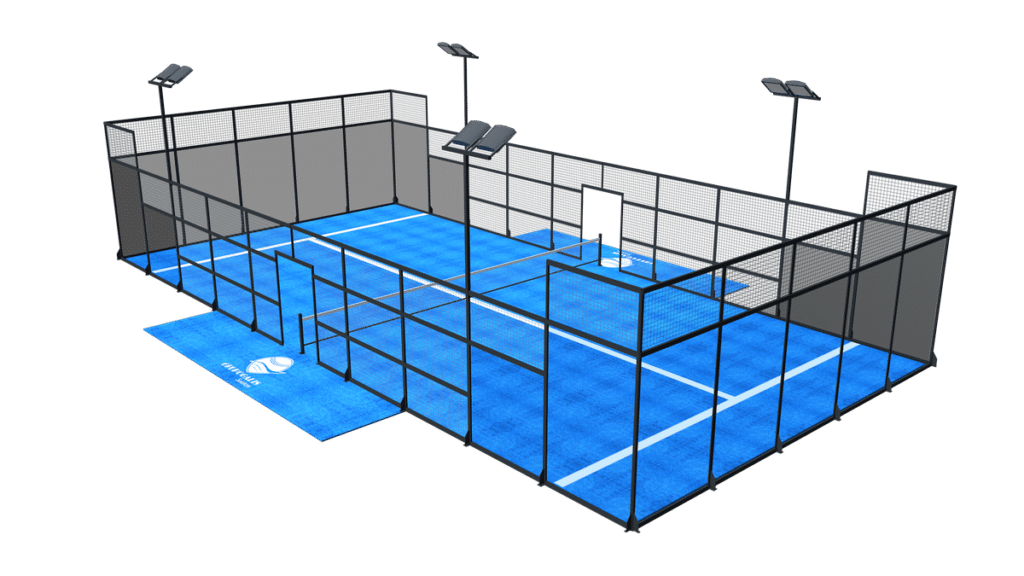 The best budget padel court in the market, for small sports clubs and budget builds.

Did you know the ROI in padel ?
One Padel court occupies less than half the size of a Tennis court. (1 Tennis court* = 2/3 Padel courts). Typically, only two people play tennis. Padel is mostly played by four players. Once one Tennis court is converted into three Padel courts; in the same space where only two people played tennis (1 Tennis court), now 12 people would play Padel
Tennis clubs could enjoy triple of the profit from converting to padel.